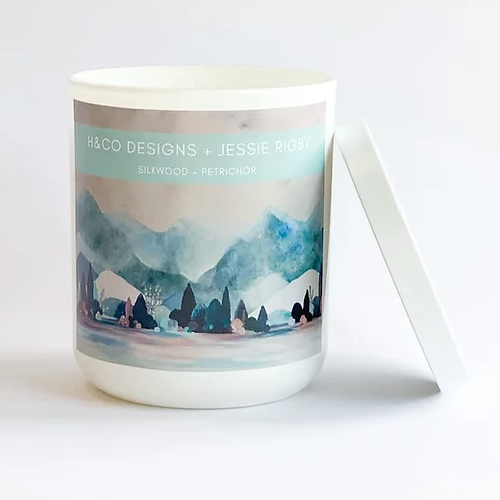 H & Co + Jessie Rigby - SILKWOOD + PETRICHOR
$35.00
H&CO designs is delighted to enter into an artist series, showcasing some of our favourite Australian works of art. 
Inspired by the cool Macedon mornings from Saltus Montem, Silkwood + Petrichor will leave you reminiscing of morning walks and dew under your feet. Top Notes: Green Leaves and Citrus. Middle Notes: Aqua and Lily Base Notes: Silkwood and Dew
Our 'Artist Collection' is hand-poured, using a 100% soy and coconut wax blended with a selection of simply beautiful scents that are sure to please. Stunning in any setting, our white, curved base glassware with modern, minimalist labels and white metal lid, will complement any space.